The Greek Revival – Deluxe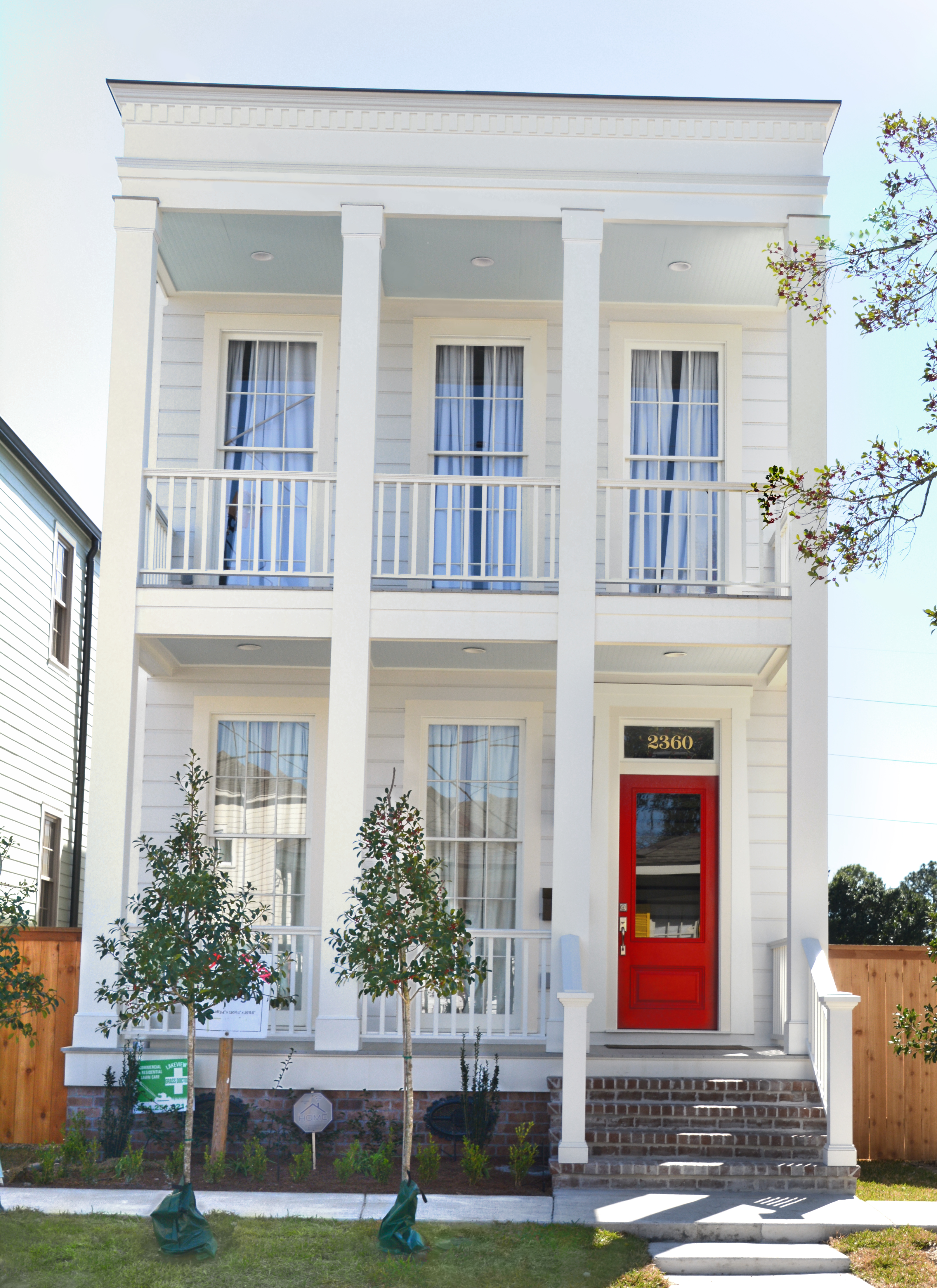 This custom house was featured on CNBC's The Deed. With the help of Sidney Torres, we've built a deluxe luxury version of the "Greek Revival" house package at lot 109A.
3 Bedrooms, 2.5 Bathrooms
2,352 sqft interior, 2,862 sqft total
Detached 280 sqft Carport with rear servitude access
Spectacular Views
Floor to Ceiling Windows
Historic Grade Exterior
High End Finishes
Heart Pine Floors
Custom, Lifetime Gas Lighting by Bevolo®
Kitchen layout that includes pot-filling faucet0
Larger guest bedrooms
Wet room-style shower area in the master bath
House Plans
First Floor
Designed by Adamick Architecture.